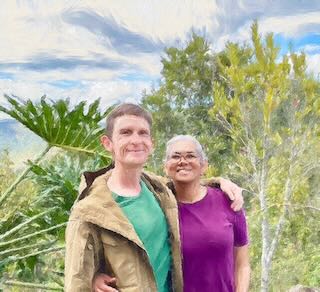 Who we are
We're a family who responded to the call to serve the Lord and His sheep in Honduras. Prior to moving to the mountains of western Honduras in 2020, we lived in the southern part of the United States.
There is nothing special about us. We're just grateful to have been given the calling and the opportunity to serve in this way. We truly receive far more than we give. (Luke 17:10, 1 Corinthians 9:16)
What we believe
A brief overview of our core beliefs is documented in our Statement of Faith.
What we do
We hold that all believers are called to share the gospel wherever they may be, so evangelism is inherent to our mission. However, the specific calling that brought us to Honduras is to nurture the Lord's sheep, helping to equip them for service for the edification of the Church. (John 21:15-17, Ephesians 4:11-16)
Our ministries include pastoring, preaching and teaching, and Bible distribution.