We took a trip to a city called La Paz (which means "Peace") in order to visit a remote church plant from one of the local churches we've been collaborating with. It was an all day affair; we left at 9:00 AM and got back home at 1:00 AM the following morning.
We stopped along the way to La Paz at the home of some brothers and sisters in the faith, where we enjoyed the lunch they provided and mountain views: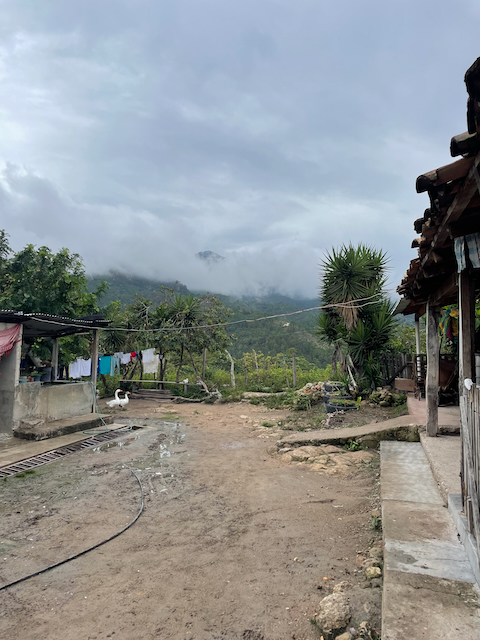 As usual, we saw lots of bumpy dirt roads and coffee trees:
By the time we got to the church plant in La Paz, it was getting dark and started raining. This small congregation meets in the pastor's motorcycle repair shop which is in front of his house. I had been invited to preach, and it was quite the experience for me trying to compete with the clatter of the rain on the metal roof, while trying to avoid drops of water falling on my Bible, as I tried to mind the dog at my feet in order to avoid stepping on it.
What a great experience it was! I was excited to see the church plant being established and we enjoyed meeting the pastor and his family.